SaaS-enabling a Fortune 100 Logistics Application
Rapidly transformed one of the world's most sophisticated logistics Software Solutions to a fully instrumented SaaS.
Corent worked with one of the Global Fortune 100 Conglomerate to SaaS-enable their Supply Chain and Freight Management application. To make this application highly accessible and much more efficient to their thousands of entities across the Globe, our customer decided to deliver this application as a Private SaaS on their preferred Cloud. Corent's SurPaaS® SaaSOps™ was the perfect solution to address this challenge and seamlessly Cloudified and SaaS-enabled the application in both Private and Public Clouds.
BUSINESS CHALLENGES
On-prem Global Supply Chain and Logistics software.

Required installation and configuration on the customer's on-prem servers.

Longer lead times to install the software and to get it up and running.

Provisioning for thousands of divisions, suppliers and dealers.

To be deployed globally serving multiple regions.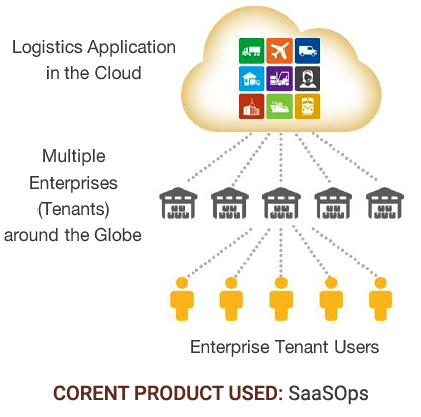 RESULT
With SurPaaS®, customer was able to add numerous advantages to their application.
Scalable SaaS on customer's choice of Cloud Infrastructure.

Integration with existing logistic modules.

Serves both internal / external customers.

Instant provisioning for external partners and resellers.

All enterprise customers are now managed as SaaS tenants.