FEATURES:
Multi-Cloud Cross-Account Management
Manage multiple accounts using SurPaaS®, both for different and same Cloud Providers. Track overall savings with an option to drilldown savings at subscription level. Isolate and view resources/statistics related to specific subscription using individual dashboard for each subscription.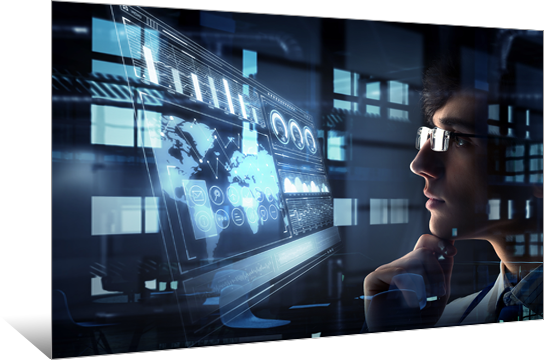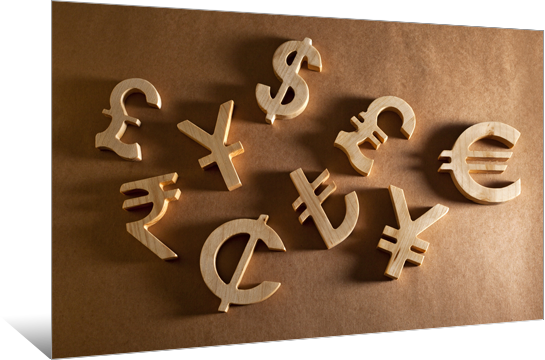 Single Currency View of all Your Global Accounts
Set individual subscriptions with its transaction currencies in SurPaaS® and dashboards for each subscription will present details using the selected currency. Define a single currency for all your subscriptions and get a consolidated view of expenses and savings in desired currency.
Multidimensional Visualization to Track Your Cloud Performance
Traverse through your Cloud resources by navigating across regions and its network connections using our visualization technology – XD™. Acquire a better understanding of resources and take cost optimization decisions at resource level by using our exclusive filtering options.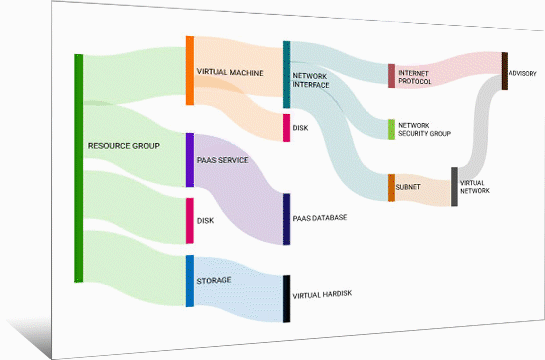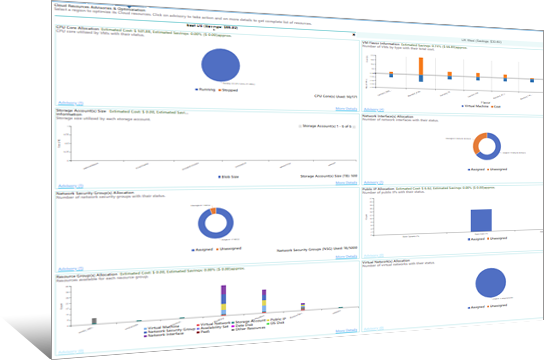 Manage all Cloud Resources from a Single Pane
Manage all your Cloud resources using SurPaaS® central dashboard and AI-driven best practice advisories which helps you to optimize your Cloud cost and reduce resource sprawl significantly. Visualize your Cloud landscape using multiple graphs provided for each region and many more to come.
Accurate Decision Metrics before Optimization
Scan your Cloud account and understand the improvement opportunities using our advisories. These advisories help you in managing your Cloud resources better in terms of optimized resource utilization, resource quota consumption and eligibility awareness, security & Cloud-approved best practices.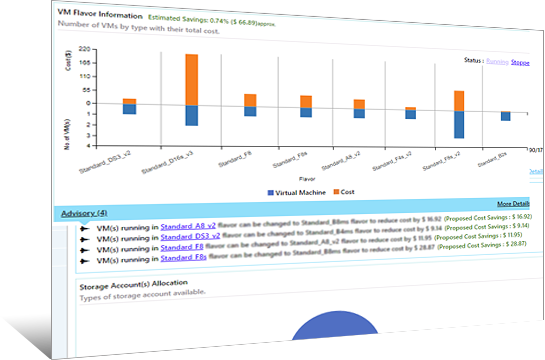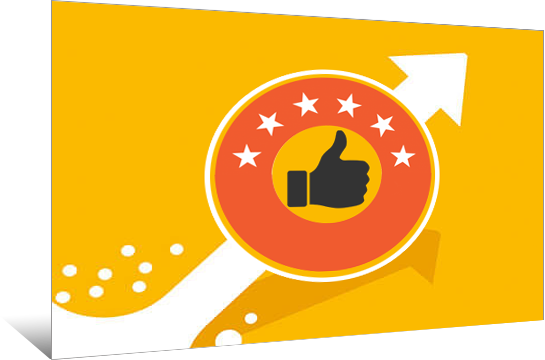 "Well-Managed Cloud" Score to Track Your Efficiency
Evaluate your Cloud landscape and identify where you stand with respect to best practices. Our rating mechanism will evaluate it for optimized usage and best practices. Identify your strong areas and where it can be improved on your journey to 'Well-Managed Cloud' user.
Audit Log Tracking for Compliance
SurPaaS® keeps complete trail of all the actions performed through the platform by each user as audit logs. Utilize these audit logs for your future diagnostics which provides details of the resources, actions, timestamp and users.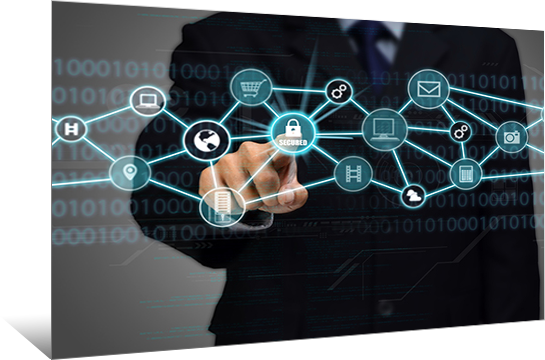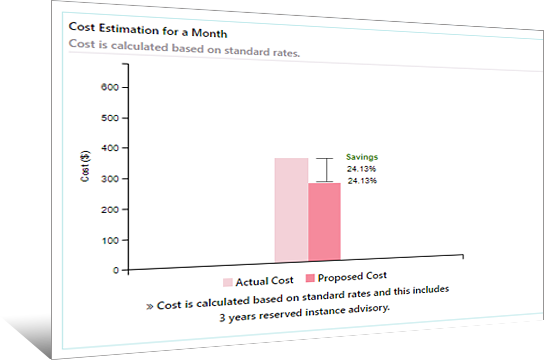 Instant Cost Savings with a Click
Monitor your Cloud account and define usage plans for resources to control the expenses. SurPaaS® analyzes your current Cloud usage and predicts impending expenses to help you keep the overall budget under control. Convert these metrics into potential value propositions on a single click.
Continuous Optimization of Cost & Performance
Our statistics-based performance utilization modelling and 3D visualization identifies the virtual machines which are underutilized. Operate them appropriately using SurPaaS® scheduler to set up automatic scaling up or down of flavors for rightsizing your virtual machines at the right time.