SurPaaS® Continuum™ For Your Application Modernization
SurPaaS® allows you to manage all the Cloud resources associated with your applications and manage the complete lifecycle of your applications on Cloud. It monitors your application resources regularly and provides optimization advisories to run the applications cost effectively and performance-optimized on Cloud.
FEATURES:
Automatic Application Blueprint Creation for Infrastructure
Explore your Cloud infrastructure and identify the applications running on your Cloud landscape. SurPaaS® identifies the application groups based on application workloads and its mapping. With the identified groups, it automatically creates Application Blueprints and its Configurations for allowing continuous optimization and better lifecycle management of Cloud applications.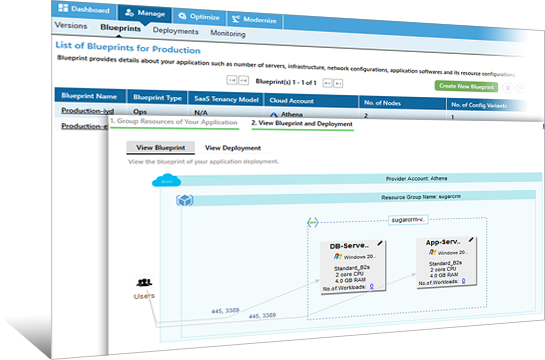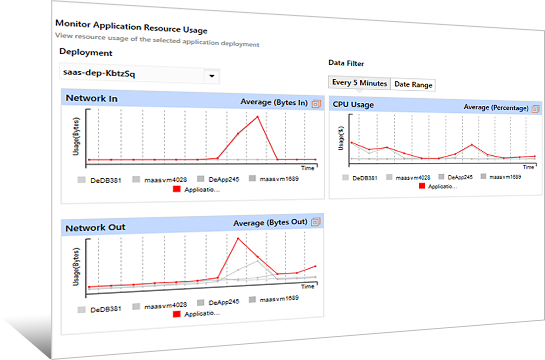 View Application Telemetry and Optimize Application Resources
Monitor the collective health of your applications continuously from different dimensions. Based on the patterns identified, optimize your applications by rightsizing the resources, scaling up or down resources, re-architecting applications for superior performance and availability.
Modernize Your Application with Cloud Services
Realize the true potential of your application by modernizing workloads with PaaS, Containers, etc., which offer greater flexibility and scalability to applications while reducing maintenance effort. Re-architect your application deployment model to implement backup and high availability; distribute application workloads for enhancing application performance.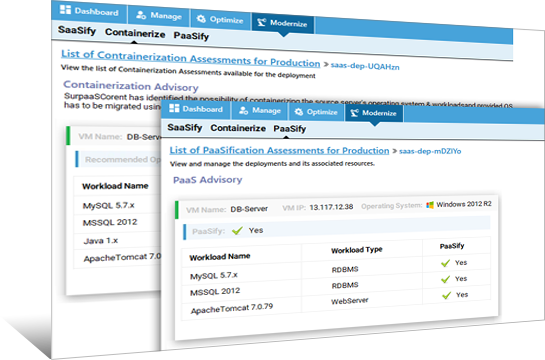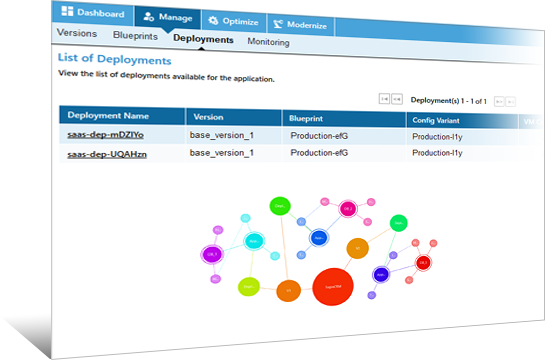 Find Identical Application Deployments and Deliver as SaaS
Identify similar Cloud deployments of your application to group them as a tenant and manage as SaaS. Perform SaaS assessment to choose a suitable tenant provisioning model and start SaaS commercial and operations.
Track Application Versions and Manage Deployments
Manage and keep track of all the versions created for your application and delivered to the customers. Maintain complete history of all the changes to your application. Upgrade your application deployments with a single click to the desired version and maintain an updated version in the production deployment.