Modernize Your Application to Leverage Cloud PaaS Services
Fast-track Your Migration of Applications and Databases to App PaaS Service and DBaaS Using MaaS PaaSify.
MaaS PaaSify is the only Cloud migration platform that lets you migrate any application and its databases to required PaaS services on Cloud. Choose different PaaS services for different workloads available in your application and migrate to Cloud with a single click. Analyze any application, identify the list of compatible PaaS services, and start migrating to Cloud along with the PaaS services. Automate the migration of your application to Cloud with a re-architected deployment topology including PaaS services.
FEATURES:
Analyze Your Application DNA For PaaS Integration
Analyze your application and its associated components such as workloads, databases using MaaS to build the complete dependency map of your application. Using the dependency map and our Move Group Analysis, prioritize and plan for an effective integration of PaaS services during Cloud migration.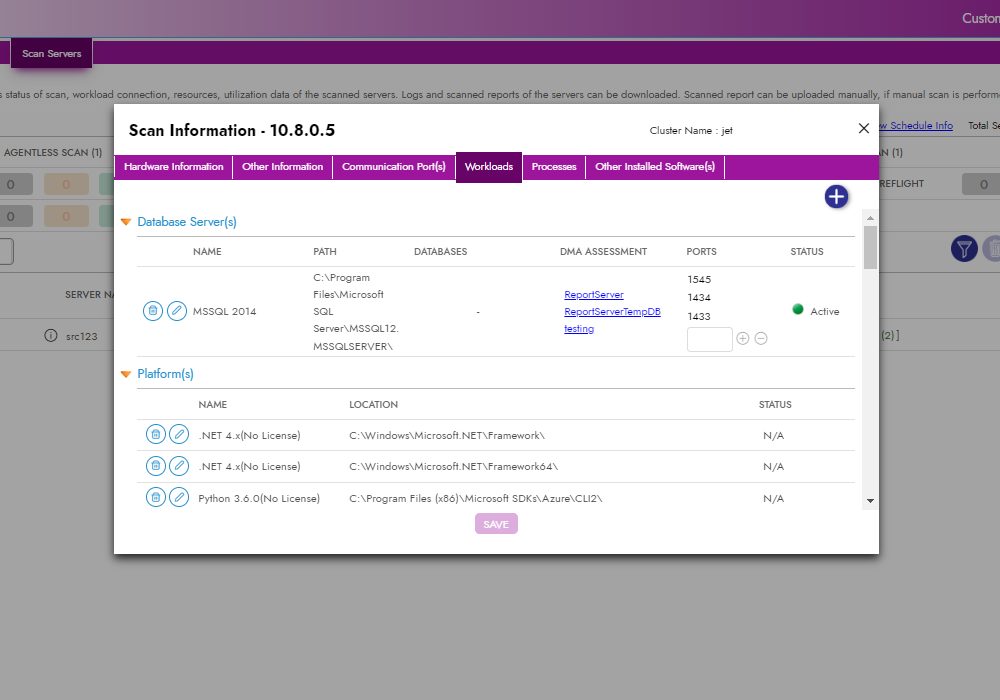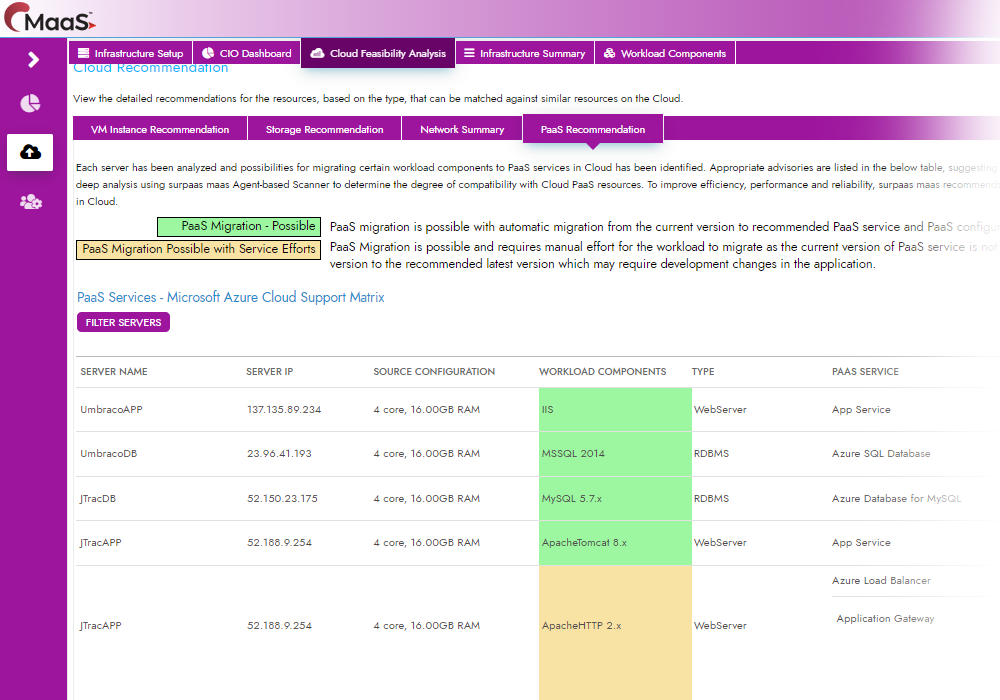 Identify Suitable PaaS Services Using Smart Advisories
Identify compatible PaaS services available on Cloud as App PaaS Services and DBaaS for your workloads and databases using MaaS Smart Advisories and plan for an effective PaaS integration. Compare the cost of different PaaS services available on multiple Clouds using our Cloud feasibility reports and find the suitable one for your business.
Automate Your Migration to PaaS Services
Re-architect your application by replacing workloads and databases with suitable PaaS Services. Create a single migration plan on MaaS for different PaaS services, like DBaaS and App PaaS Services, that will be integrated with your application during Cloud migration. Once configured, migrate to these PaaS services on a single click with zero-downtime.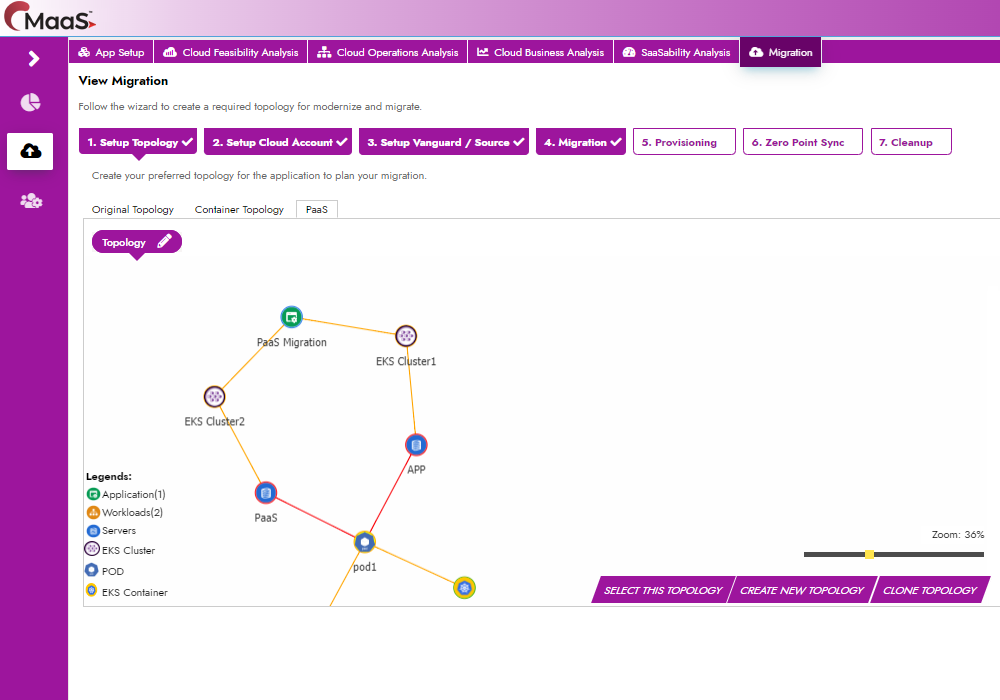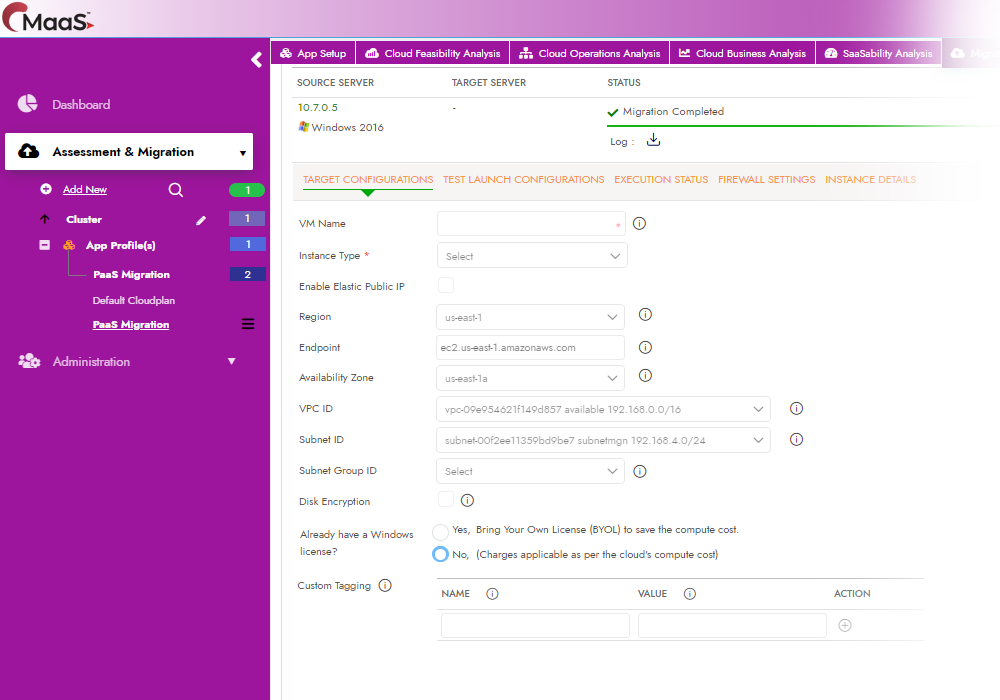 Jump Start Your Database PaaS Services
Choose a suitable PaaS service for your database server and leave the rest to MaaS. You can migrate your database server to Cloud either as a stand-alone database PaaS service or as a managed database instance provided by some Clouds that accelerates your migration without changing the application code.
Go Serverless With App PaaS Services
Deploy your web applications such as Java, .NET on Cloud as a fully managed platform by selecting appropriate App PaaS Services while creating the migration plan in MaaS. Migrate to these App PaaS Services seamlessly in a short period and enjoy numerous benefits like zero-downtime deployment, custom domain, load balancing.